News
September 1, 2017
PhD dissertation approved!
Great news!
Mariken van der Velden's
PhD dissertation has been approved by the reading committee, consisting of professors Ben Crum (Vrije Universiteit Amsterdam), Catherine de Vries (Essex University), Heike Kluver (Humboldt-Universitat zu Berlin), Sarah de Lange (University of Amsterdam) & Sven-Oliver Proksch (University of Cologne). The PhD ceremony is currently being scheduled.
September 1, 2017
New position at Utrecht University
As of today,
Barbara Vis
has taken up a new position as a Full Professor of Politics & Governance at the
Utrecht University School of Governance
of
Utrecht University
, the Netherlands. Barbara is excited about this new opportunity but also happy that she continues to be affiliated to the Department of Political Science of Vrije Universiteit Amsterdam until the end of her VIDI project.
August 21, 2017
New article on political elites and heuristics
An article entitled 'Heuristics and Political Elites' Judgment and Decision Making' by
Barbara Vis
has just been accepted for publication in
Political Studies Review
. In this paper, Barbara brings together and discusses the scattered literature on the heuristics political elites (e.g., party leaders) employ. To address the current conceptual unclarity, she discusses two traditions on heuristics: (1) the heuristics & biases (H&B) tradition pioneered by Kahneman and Tversky and (2) the fast & frugal heuristics (F&F) tradition pioneered by Gigerenzer and colleagues. She proposes to concentrate on two well-defined H&B heuristics - availability and representativeness - to empirically assess when political elites rely on heuristics and thereby understand better their judgments and decisions. My review of existing studies supports the notion that political elites use the availability heuristic and possibly the representativeness one for making complex decisions under uncertainty. It also reveals that besides this, we still know relatively little about when political elites use which heuristic and with what ef-fect(s). Therefore, she outlines an agenda for future research. You can find a pre-print of the article
here
.
June 3, 2017
New article on methods
The article entitled 'Addressing the Challenges in Using Qualitative Data in Qualitative Comparative Analysis' by Debora de Block (Wageningen University) and
Barbara Vis
has just been published in the
COMPASSS Working Paper
series. In the article, Debora & Barbara address an issue that so far has received relatively little attention in methodological discussions about Qualitative Comparative Analysis (QCA), namely the challenges researchers face when using qualitative data in QCA analyses. Building on a literature review of 22 empirical studies using qualitative data for QCA, they discuss the challenges and ways to address these, including: How to determine the thresholds for in- and exclusion of a set? and Which sensitivity tests to conduct for assessing the robustness of the findings based on qualitative data? By discussing these challenges using especially current practices in QCA-studies that are mostly informed by qualitative data, their piece contributes to the best practices in QCA research. You can find the full article (open access)
here.
April 19, 2017
New paper-in-progress to be presented at upcoming conferences
In the past months,
Sjoerd Stolwijk
&
Barbara Vis
have been working hard on a new project: 'Do Political Elites Use Cognitive Heuristics Like the Rest of Us?'. The preliminary results now are in and will be presented at two conferences next week. Sjoerd will present the paper at the
International Meeting on Experimental and Behavioral Social Sciences
, which takes place in Barcelona, Spain from 27-29 April. And Barbara will present the paper at the
ECPR Joint Sessions of Workshops
, which take place in Nottingham, UK, from 25-30 April.
February 19, 2017
New publication showing that welfare retrenchment may reduce electoral uncertainty
The paper entitled 'The Uncertainty of Welfare Retrenchment's Electoral Consequences' written by former team-member
Jona Linde
and
Barbara Vis
has just been published in the DaWS Working Paper Series of the University of Southern Denmark. Jona and Barbara propose that political actors' decisions are often electorally risky in two different ways: (1) because they can lead to electoral punishment (for instance after welfare retrenchment), or (2) because their consequences are uncertain. While the first type of electoral risk has received ample attention, the second has been left unaddressed. They fill this lacuna by exploring the uncertainty of the electoral consequences of welfare retrenchment. In a nutshell, they demonstrate that welfare retrenchment may reduce electoral uncertainty, but that is does so only for parties with a neutral or negative welfare image. These findings have important implications for the literature on the electoral effects of welfare retrenchment as well as for other areas studying political decision making under risk. The full paper is available
[here]
.
February 7, 2017
Contribution to Spring School
On March 9-10 2017,
Barbara Vis
will attend the
Spring School
for PhDs and early-career postdocs on Uncertainty & Action: Dealing with Imperfect Knowledge in Society, Politics and Market at the University of Duisberg-Essen. Barbara will give a lecture entitled Choosing through Losing: The Psychology of Political Decision Making.
January 26, 2017
Communication Breakfast Roundtable Event: The Future of Polling
On Thursday, February 16, 9.30-11.00, @ REC C10.20, Nieuwe Achtergracht 166, 1018 WV Amsterdam (@ the University of Amsterdam),
Sjoerd Stolwijk
participates in a breakfast roundtable on the future of polling. Together with the other panellists -- Professor Patricia Moy (University of Washington), Professor Carsten Reinemann (Ludwig-Maximilians-Universität München), and Professor Tom van der Meer (University of Amsterdam) -- Sjoerd will discuss Big Questions such as: What are the current challenges in polling? Is it right to claim that pollsters are wrong? How do the media deal with (the changes in) polling? What are the effects of (media reporting about) polls on our democracies? The roundtable precedes the public defense of Sjoerd Stolwijk, who is defending his PhD dissertation "Who is driving Whom: the media, voters, and the bandwagon" @ 12.00 in the Agnietenkapel (Oudezijds Voorburgwal 229-231, Amsterdam) of the University of Amsterdam You can find the PhD dissertation
here
.
January 1, 2017
New position; new team member
As of 1 January 2017,
Mariken van der Velden
is working as a postdoc at the
Chair of Policy Analysis
, directed by prof. dr. Fabrizio Gilardi, at the University of Zurich. Luckily for us, Mariken continues to be affiliated to HIGH-RISK POLITICS because she will be finishing off her dissertation in the first couple of months of her postdoc. We wish Mariken all the best with this exciting new opportunity! As of the same day, the team will be strenghtened by a new postdoc,
Sjoerd Stolwijk
, who has recently finalized his dissertation at the University of Amsterdam. Welcome on board Sjoerd!
January 1, 2017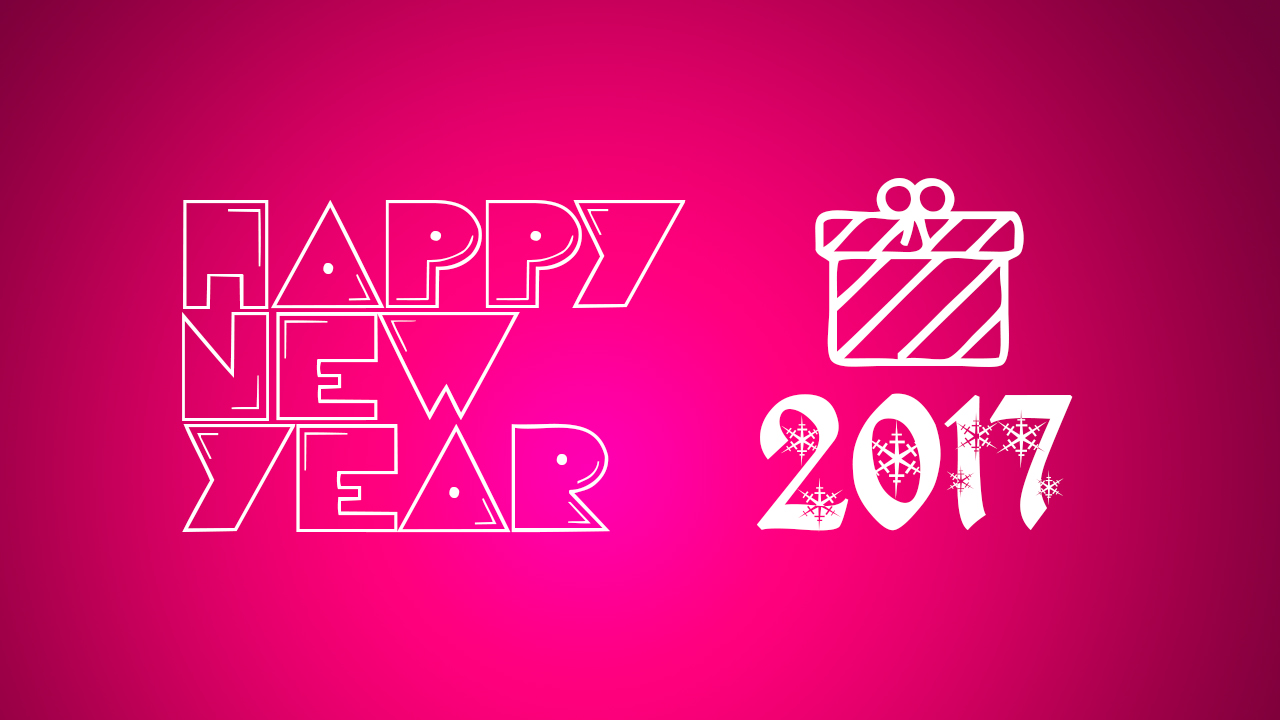 October 28, 2016
Upcoming talks for wider audience
On 31 October 2016,
Dieuwertje Kuijpers
will speak on Dutch foreign policy at the conference "Where is the enemy?" [
Waar is de vijand?
] on the future of the Dutch military. The event takes place in
Felix Meritis
from 19.00-21.00.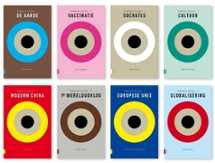 On 2 November 2016,
Barbara Vis
will talk about her book (co-authored with Kees van Kersbergen)
De Verzorgingsstaat
[The Welfare State] during an elementary hour event at
SPUI25
from 17.00-18.00. Barbara will give a mini-lecture and will be interviewed by Casper Thomas, journalist at
De Groene Amsterdammer
.
September 30, 2016
Some upcoming presentations
Researchers from the HIGH-RISK POLITICS team have a series of upcoming international workshops and conferences at which they'll present their work in progress.
Barbara Vis
will present a paper at the
NIG Annual Work Conference
in Antwerp, Belgium from 24-25 November 2016. She presented a previous version of this paper at the
ISPP Annual Conference
in Warsaw, Poland from 13-16 July 2016. Barbara will also present new joint work on Qualitative Comparative Analysis (QCA) at the
4th International QCA Expert Workshop
in Zurich, 7-8 December 2016, and a paper on provisionally entitled Welfare State Ideal Types in a European Social Market Economy at the
Workshop Conceptualizing a European Social Market Economy
in Utrecht, the Netherlands, 9-10 February 2017.
Dieuwertje Kuijpers
will present two papers from her PhD dissertation at the
the ISA's 58th Annual Convention
in Baltimore, US, from 22-25 February 2017. Working paper versions will be published on the page
Publications
in due course.
May 30, 2016
Dieuwertje Kuijpers live in debate on the Dutch mission in Mali
On 1 June 2016,
Dieuwertje Kuijpers
will give a presentation and comment on the Dutch mission in Mali in a debate in the City Theater (
Stadsschouwburg
) in Amsterdam in the so-called "The Solvers" (
De Oplossers
) series. You can find more information
here
.
May 30, 2016
New book on the welfare state for a wider audience out now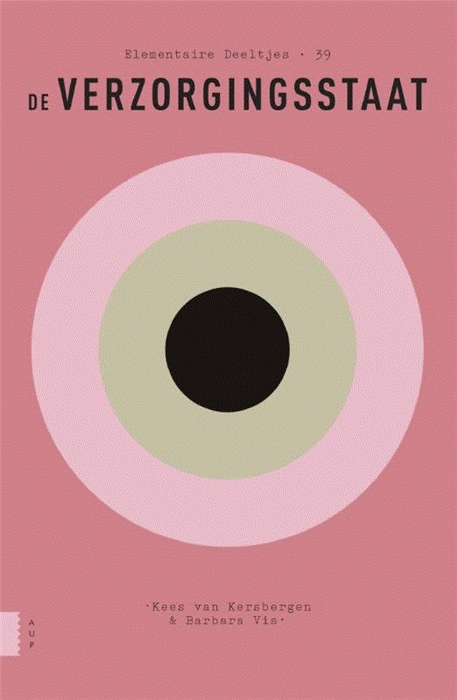 Why do we need a welfare state, and how did we get it? What does a welfare state actually do? Does a welfare state clash with a participation society? And why do we need to reform the welfare state? Kees van Kersbergen and
Barbara Vis
address these and other Big Questions about the welfare state in their new (Dutch) book for a wider audience, entitled "De Verzorgingsstaat" (The Welfare State). The Dutch welfare state is the starting point of the book, but for a proper understanding, Van Kersbergen and Vis also discuss many other Western welfare states extensively. More information on the book is available
here
.
May 4, 2016
Two vacancies for assistant professors at our department
Not directly related to this research project, but still worth mentioning: the Department of Political Science and Public Administration of Vrije Universiteit Amsterdam currently has two vacancies for assistant professors. You can find the full text of the vacancies, one in
in any of the sub-fields of Political Science
and one in
International Relations
. Closing date: 1 June 2016.
April 26, 2016
Great review of Comparative Welfare State Politics
The Cambridge UP monograph by Kees van Kersbergen &
Barbara Vis
has been reviewed highly positively by Martin Rhodes in
Perspectives on Politics
. Rhodes considers
Comparative Welfare State Politics
'the best book on welfare states written for quite some time and indispensable reading for anyone working on or interested in the topic'.
April 12, 2016
TEDx talk on politicians' unfounded fear of military losses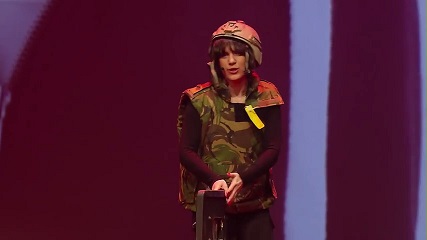 Dieuwertje Kuijpers
gave a TEDx talk for the Dutch military academy. The talk focuses on politicians' tendency to want to avoid negative consequences of their policy. For example, fatal casualties during a military mission are politically unacceptable, because they result in vote losses. Is this justified? Is the electoral wrath of citizens really that harsh? These are some of the questions Dieuwertje addresses. You can find the talk, in Dutch,
here
.
February 28, 2016
Article on decision-making under risk by politicians now available
Political Psychology
has just published the article by
Jona Linde
and
Barbara Vis
on whether politicians take risks similar to the rest of us (short answer: yes, they do). You can find the article, open access,
here
.
February 4, 2016
Article on methods to analyze relationships of necessity now available
Sociological Methods and Research
has just published the article by
Barbara Vis
and
Jan Dul
on analyzing relationships of necessity with fsQCA and with NCA (Necessary Condition Analysis) as OnlineFirst article. You can find the article, open access,
here
.
December 22, 2015
Holiday greetings from the entire HIGH-RISK POLITICS team!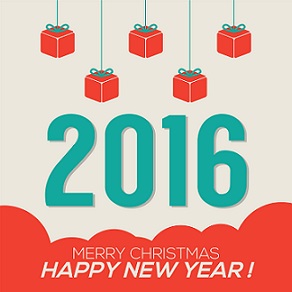 November 11, 2015
More upcoming and recent activities
On 6-7 November 2015,
Mariken van der Velden
attended the
Third Annual Toronto Political Behaviour Workshop
, where she presented work written jointly with
Jona Linde
. And on 4-5 December 2015, she will be attending the invited workshop "Dynamics in party communication: political actors and the general public in-between elections", organized by
Thomas Meyer
and
Marcus Wagner
. She will present work written jointly with
Gijs Schumacher
.
November 3, 2015
Upcoming activities
On 5 November 2015,
Barbara Vis
will be chairing the
NIG/VB pre-conference debate
on the quality of PhD research in Public Administration and Political Science (Nijmegen, the Netherlands). On 26 November 2015, she'll be giving a presentation at Tilburg University's experimental economics group about a paper on whether politicians take the same decision under risk as the rest of us that she has written with
Jona Linde
. And on 3-4 December 2015,
Barbara
will be attending the
Political Psychology Conference
in Amsterdam, where she will give a key note address and will present a paper.
October 8, 2015
Short video on the research in the HIGH-RISK POLITICS project
Fast Facts
produced a short - 3 minutes - video about
Barbara Vis
that presents some of the research conducted in the HIGH-RISK POLITICS project. Team members
Dieuwertje Kuijpers
and
Jona Linde
also feature in the video. You can find the video (in Dutch) here:
September 4, 2015
Jona Linde is moving on...
From the 1st of August,
Jona Linde
has moved to Maastricht University to take up the position as assistant professor there. During his time as a postdoc in the HIGH-RISK POLITICS project, he has worked on three projects which shed light on the importance of risk in political decisions. First, together with Barbara Vis he ran an experiment with Members of Parliament as participants to investigate whether they take and avoid risk as predicted by prospect theory. Prospect theory turned out to be a good predictor of the politicians' behavior, although they may be a little more rational than expected. Second, he investigated, also together with Barbara Vis, whether welfare state retrenchment increases the electoral uncertainty faced by governing parties. They show that it does and that this effect depends on the welfare-image of a party. Third, with Mariken van der Velden, he has developed an experiment to investigate the importance of risk in strategic party position choice. The project illuminates the difficult strategic decisions parties face when choosing their policy position and that this decision may be affected by their reference point.
August 19, 2015
Barbara nominated for New Scientist Science Talent 2015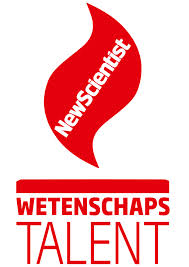 Barbara Vis
is one of the 25 nominees across all disciplines for the
New Scientist Talent Award 2015
. The winner is selected through the combined votes of a professional jury (vakjury) and the public. The latter - so also you - can cast their votes
here
(until 7 September 2015).
You can find the older news entries, since the project started in November 2013, here.